The former imperial and Benedictine monastery of St. Emmeram has been owned by the princely house of Thurn und Taxis since 1812. Its complex of several hundred rooms was extended and converted into a princely residence over the course of the 19th century. St. Emmeram Palace is today one of the largest privately-owned palaces in Europe.
---
The Marble Staircase
The magnificent marble staircase in the south wing of the palace leads to the state rooms of the princely residence. Tradition dictates that guests are welcomed at the foot of the imposing steps. The neo-Renaissance interior is modelled on the styles of Ancient Rome. The architect Max Schultze designed the south wing, incidentally the last palace building in Bavaria.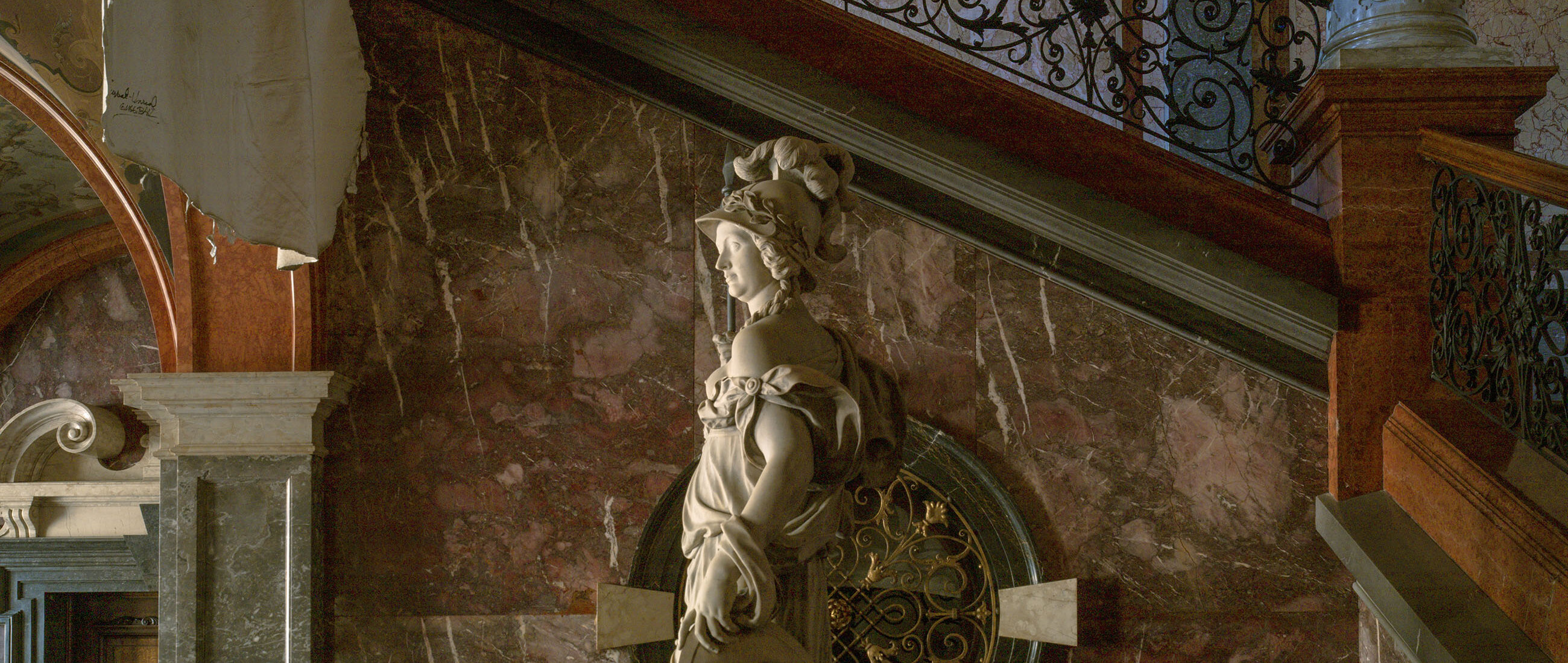 The Ballroom
Visitors can sense the stunning festivities that take place in the Princely House when they enter the ballroom, the 'Baroque Hall'. Measuring 190 square metres and over seven metres high, the princely architect Max Schultze blended the Rococo décor of the Thurn und Taxis palace in Frankfurt with neo-Rococo elements to create an extravagantly festive design. This tradition of major celebrations has continued to the present day.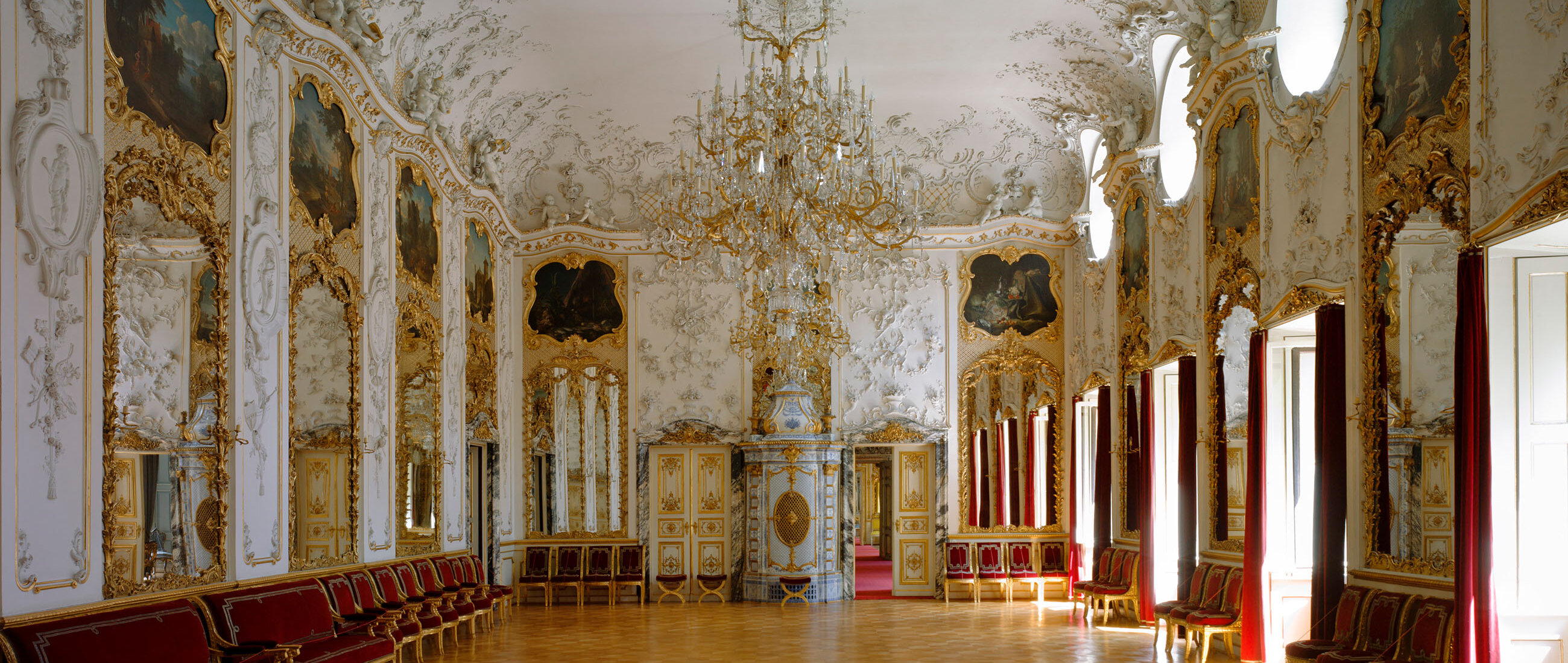 The Silver Salon
François Cuvilliés created the template for the Silver Salon in St. Emmeram Palace with his decoration of the 'Blue Cabinet' in Amalienburg at Nymphenburg Palace. Hereditary Princess Helene of Thurn und Taxis, sister to Empress (Sisi) Elisabeth of Austria, had the room designed in 1873; it was intended to remind her of childhood days.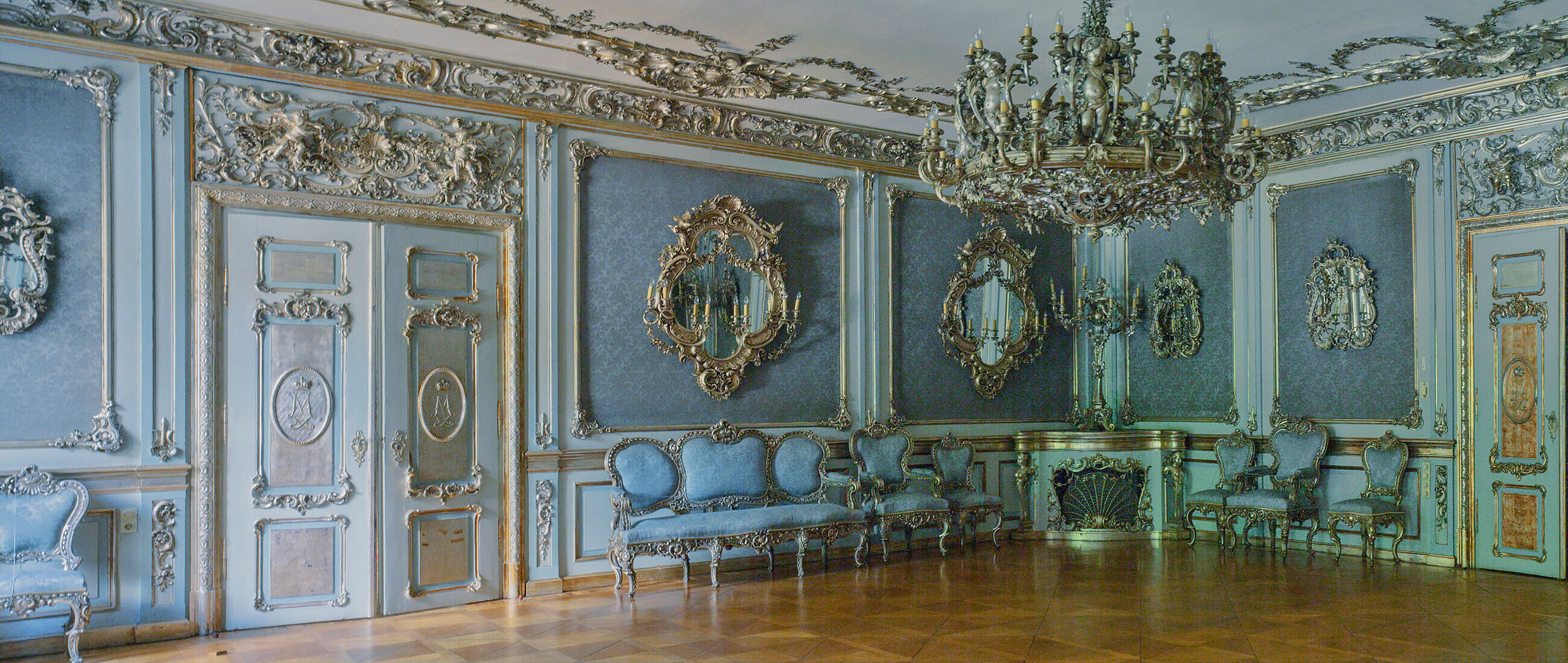 Conservatory
Visitors to the Conservatory will sense an exotic flair. Spring, summer and autumn are all represented figuratively here. The splendid colours displayed in the foliage were intended to make winter seem more joyous while taking tea.