Experience
Conferences at the Palace
Large areas of the castle – including the enchanting ballroom, the baroque refectory and the classical riding hall – can be rented for conferences, congresses and corporate events. But St. Emmeram Palace also has beautiful rooms for smaller events and workshops.
---
---
Options
Some of the rooms in the Princely palace can be rented for special occasions. St. Emmeram boasts suitable venues for any occasion, providing a genteel setting with a splendid ambience:
Inner Courtyard & Palace Grounds
The inner courtyard is an enchanting backdrop for concerts and summer night festivals, while the palace grounds, which cover several hectares, is as suitable for lifestyle fairs as it is for private open-air festivities.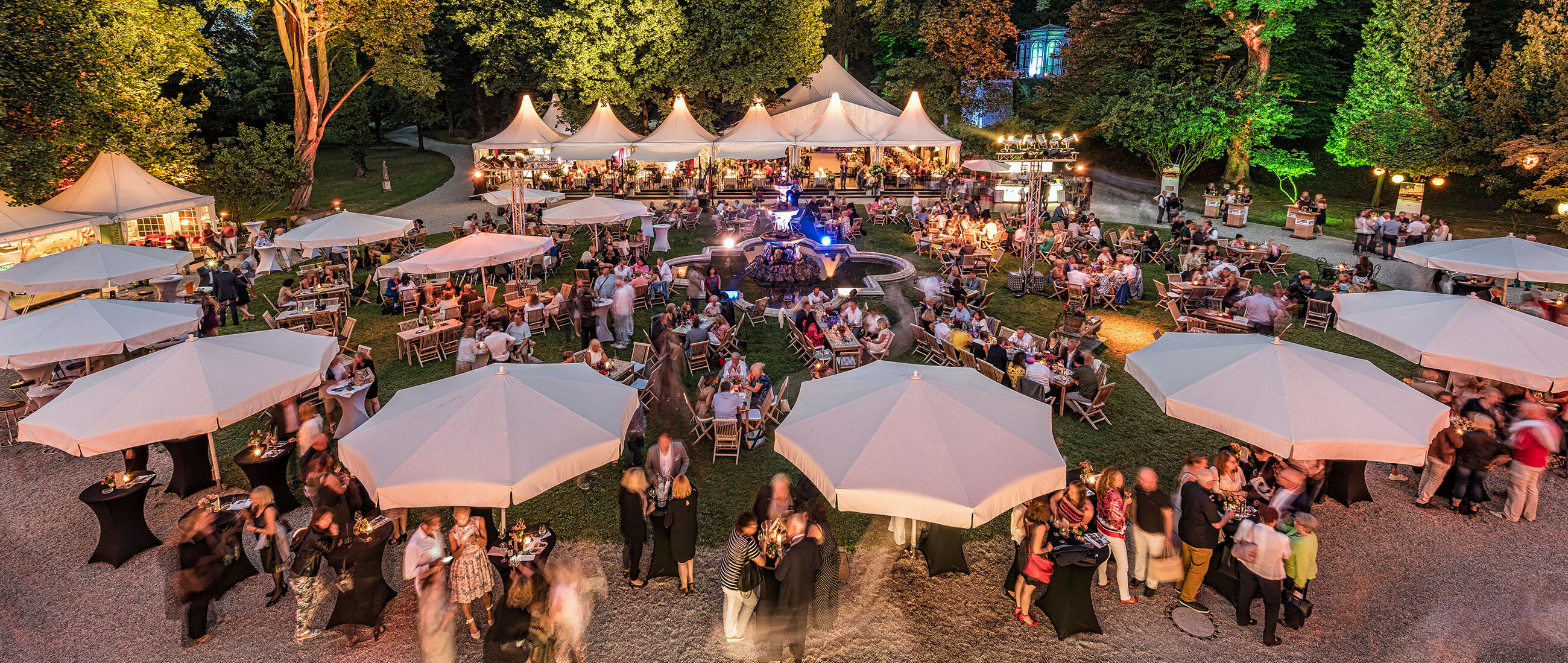 State Rooms & Ballroom
The state rooms are perfect venues for more intimate dinners, banquets and receptions. The ballroom – the glamorous highlight of the Princely residence with its Rococo décor – is the ideal location to celebrate festive receptions and large dinners, as it has been for centuries.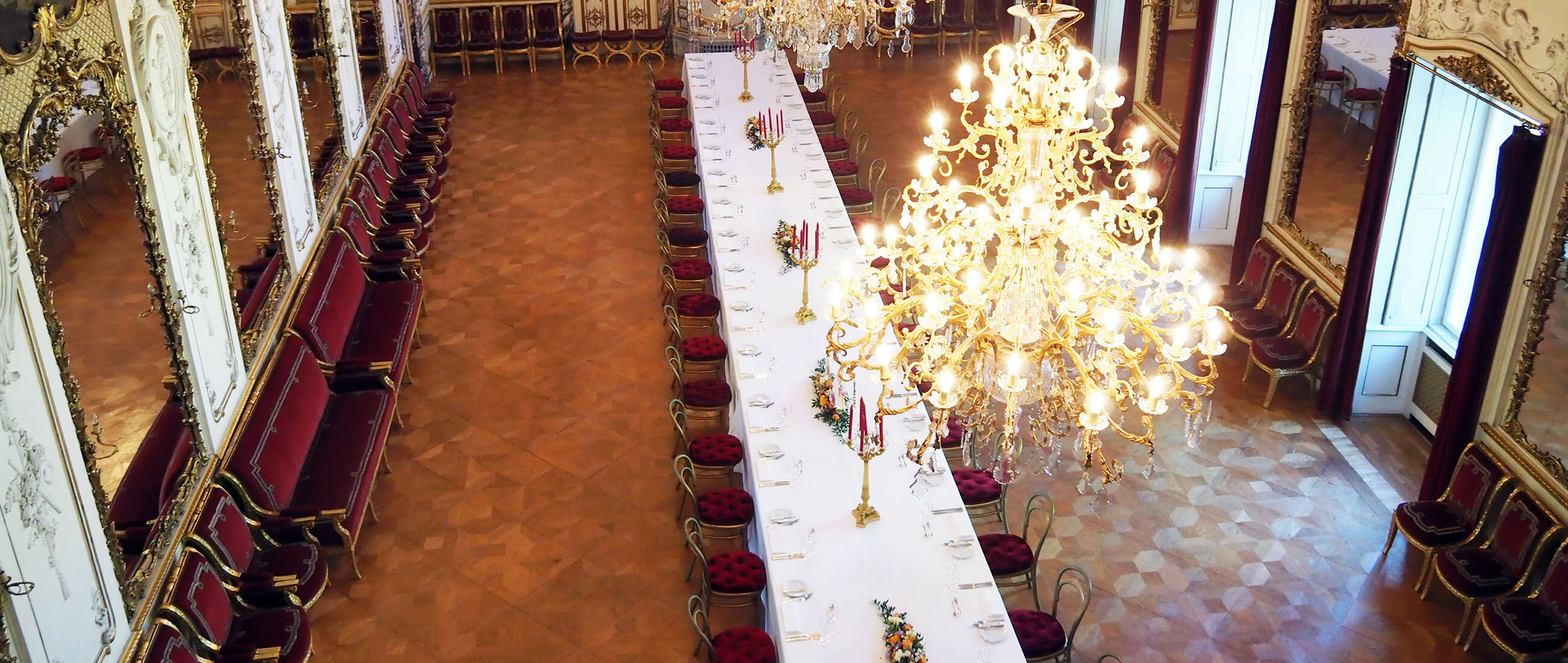 Large Dining Room & Conservatory
The large dining room with its historic furnishings and the adjoining, light-flooded conservatory are inviting places to hold glamorous evening events.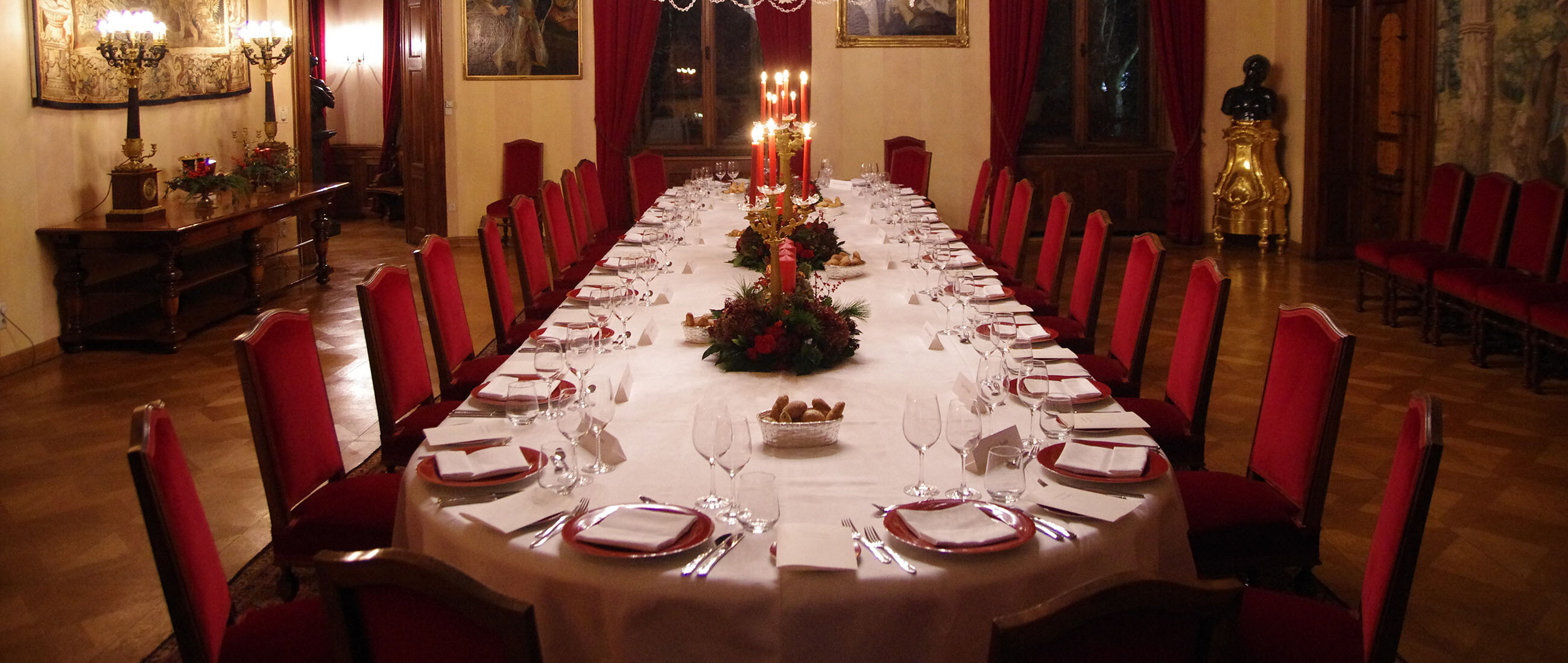 Riding Hall & Stable Alley
All rooms can be connected to provide space for events in different sizes. The Classicist riding hall and the stable alley have more than enough space to seat large gatherings.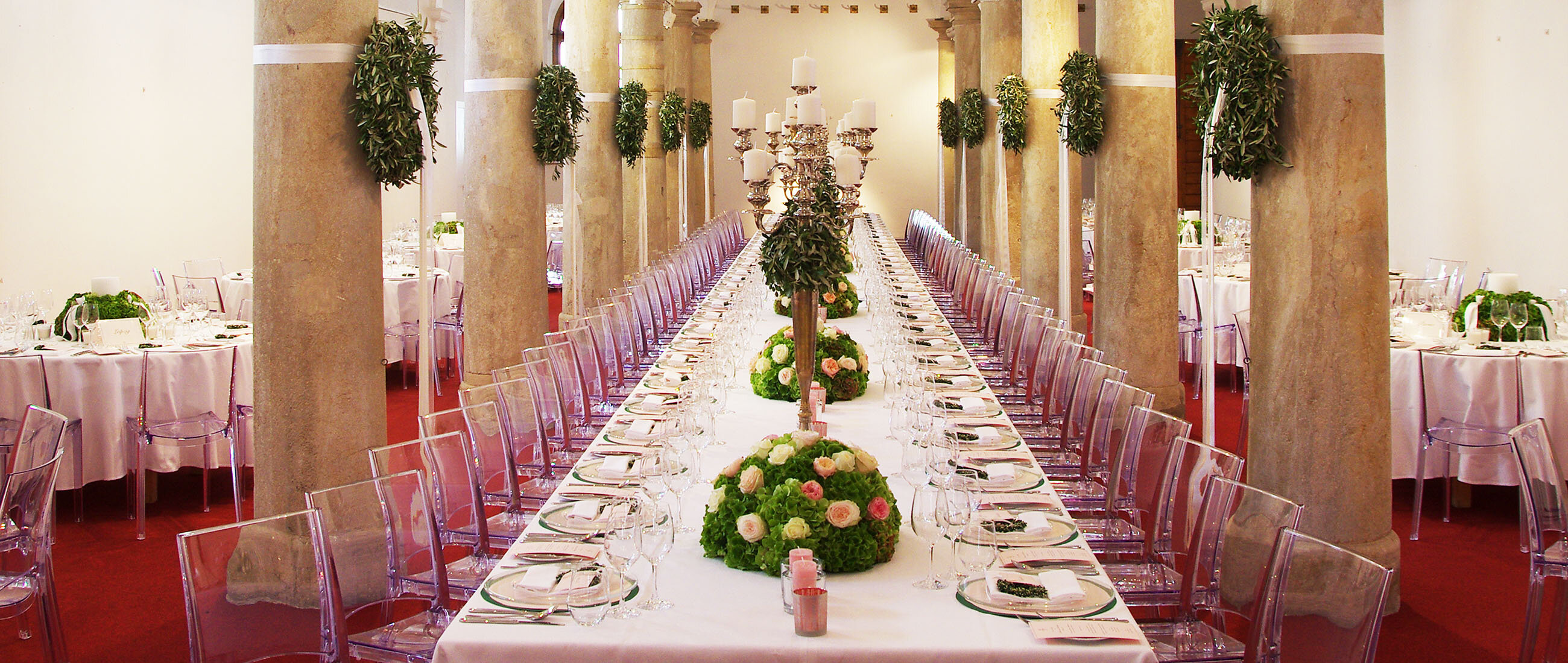 The premises can be decorated and illuminated on request, and we would be delighted to organise staff, catering (also from our own casino) and music. We can also put together a cultural programme to round off your event. Guided tours of the Princely museums provide enchanting and stylish variety.
---
Experience the medieval atmosphere in the cloisters or the Rococo splendour of the state rooms of the palace. Allow yourself to be whisked away on a journey through time into the exciting history of the Princely house of Thurn und Taxis.